---
10 Proven Strategies to Increase Your Social Media Followers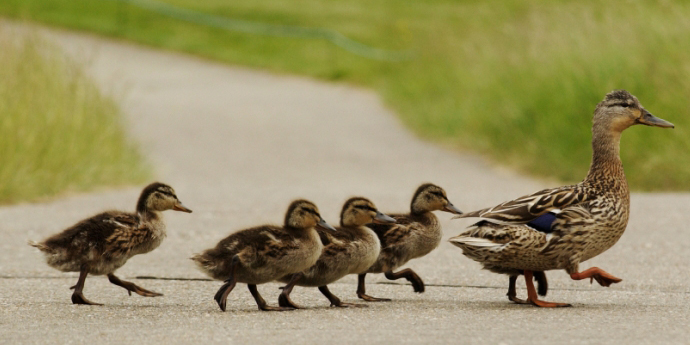 May 12, 2015
6 Comments
647
Social media is abuzz with shared photos and funny status updates. And it's great news for businesses, both big and small. Because, it has opened a whole new avenue for ways in which you can build, establish and improve your online reputation and through increase exposure to your company brand and website. So, you can promote yourself in the right or the wrong way. I'm going to talk regarding the tactics – using by the best in the business to increase your social media followers counts surge.
For most, every kind of businesses, generating leads is the sole purpose creating, establishing and maintaining a presence in social media. But to execute social media task for you by generating active leads, you have to create fans first and likes for your Facebook page. Get as many followers as you can for your Twitter account, LinkedIn page, and so on. It's pretty obvious that the huge followers you have, lead to the generation of lots of fans who will help you reach out even further.
1. Be Optimal – Optimize your Social Presence
The first and foremost thing you need to do is optimize your social presence, trust me on this one. Make sure that you duly complete all the profiles and portfolios of your social media accounts. These can include comprehensive details of your business, including origins, capital, growth, etc., company insignia and motto, and your website's URL. Once you've enabled your social media updates to be included in the search results, make sure that you optimize social media feeds like your Twitter tweets, Facebook posts, and LinkedIn company status updates with keywords that map back to your business, increasing your chances of getting found by potential followers.
2. Be Clever – Promote your Social Presence Everywhere
To tap the true potential of social media, make sure that you promote your social presence everywhere, and I really mean everywhere. In fact, unless you're promoting your business or product on virtually every social media platform from Facebook to Pinterest, you're simply not going to get noticed! Promote yourself on every page that allows you to, including your blog, on signage in your storefront or marketing leaflets, in print media, on business cards and portfolios, and obviously in your email marketing campaign messages. Many social media sites now even offer you legit 'follow' buttons that you can use to incorporate into your website or blog. And if they don't, you can easily create a personalized one and link it to your social media account.
3. Be Curious – Try Increasingly Popular Social Media Platforms
After you've drowned Facebook and Twitter with your content, try out the newer and increasingly popular social media platforms like Pinterest, Google's new and improved Google Plus, which have all now become major social media players. Explore all possible avenues, try some of them out, and then focus on the ones that suit your requirements the best because you can never gauge from where you'll get your next social media fan following from. I'd suggest all of you to use Twitter's official follow button, which allows visitors to become your instant Twitter follower with just a single click!
4. Be Valuable – Share Quality Content
It never worked for me to just promote presence by posting or sharing junk, never. Believe me, you need to establish your presence by sharing content that is either useful or highly entertaining. So, make sure you tweet, Facebook, or post LinkedIn updates that consist of valuable, meaningful, and engaging content. We know that it's free advertising, but avoid product-oriented content that seems to official. Instead, fill your social updates with something educational or about someone endorsing your product or service. Users typically follow brands that give them something useful, and not because they want to know about your products.
5. Be Dramatic – Create Interactive Experience
By definition, social media was meant to facilitate online human interaction, so make sure you create a dramatic and interactive experience for your users. Post polls, ask for opinions and votes. Again, make use of social media platforms inbuilt features like Twitter's online virtual discussion board, TweetChats. It allows you to regulate discussions and debates and even allows you to lead your participants through a chat session. Not only does it allow you to engage with your users, but also it's a great way to ascertain how your marketing efforts are perceived and what kind content your followers like to view.
6. Be Bold – Let Your Audience Share Your Content
By this, I mean – go crazy and add social sharing icons to all of your content. Though you shouldn't just be promoting your social presence in every corner of the internet, but you should also enable your visitors and subscribers to freely and easily share and forward your site's content with the people in their personal networks. By coaxing your audience to share your content, you get free word-of-mouth marketing that that allows you to extend your reach far beyond your direct network of users and followers. And if you the content being shared is solid, you're only going to end up with more followers who will further share your content. This works for me, take my word on it.
7. Be Gracious – Make New Connections Everyday
Another important aspect of social media marketing is to find, follow, and foster meaningful relationships with other people within your industry. You can use featured tools like Twitter Search, Tweet Grader, and Twellow to find other Twitter users that are in the same industry. You can start off by following them and the gradually participating in their discussions, and the engage in conversations with them. Be on the lookout for certain influential bloggers and share and retweet their content. Always, follow back anyone who chose to follows you and even start following some of the users that your fans are following!
8. Be Active –  Interact With your Fans and Followers.
Don't just go around sharing stuff and rubbing your marketing strategy into peoples' faces, make sure you interact with your fans and followers. Not only should you consistently share meaningful and insightful content, you should also monitor and establish your presence by interacting with your fans and followers. You'd be surprised at how much you can about your followers, from other followers so that you can make the most of them listening to what they have to say.
9. Be Organized – Encourage Visitors to Like and Follow
Create a custom-made and unique Facebook landing page that will first-time visitors and greet repeat visitors of your Facebook page. Keep your page neat and tidy with plenty of share, like and follow icons at appropriate places. Set this page as your 'Default' landing Tab, using it to encourage your visitors to 'like' and 'follow' you. I also include a subtle visitors' form that will helps me convert my visitors into leads via Facebook itself.
10. Be Tough – Face Praise and Criticism
Because it's the internet, you'll find equal amount of praise and criticism. Take any negative comments seriously, but not to heart, acknowledge the same to your user and assure them that it will be considered and evaluated. And if it's valid criticism, accept the facts and ensure measures to make sure that such lapses don't occur again. I can't even begin to count the instances where I have improved my campaigns because of negative comments!
Building your social media reach will take some time, but if you are committed to the steps above, I guarantee that you'll start seeing results. And whether this is your first attempt at a social media marketing strategy, or if you're just looking to redesign your current marketing plan for optimal efficiency, these tips will surely help you boost your profile ratings and generate new followers. Take it step by step, but begin right now!
Remember, social media is a broad and tedious undertaking, but with the right level of devotion and patience, you can end up building some very fruitful relationships with your readers and users.
What do you think? I'd love to know your thoughts, opinions, experiences.
Punith Alex is a professional Digital Marketing Consultant and Blogger. As a consultant, he works with businesses to generate leads, sales, achieve business objectives and as a blogger, he writes about digital marketing, blogging.
Recent Posts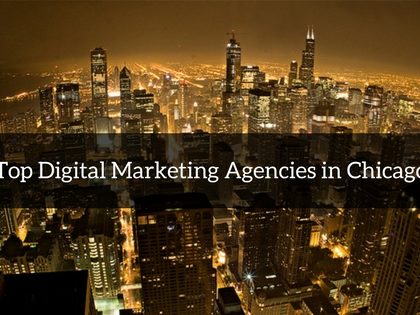 January 13, 2018