---
9 Amazing Benefits Of Using WordPress For Blogging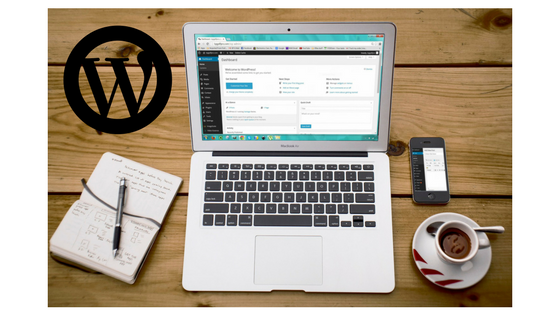 You may be here to read my blog post to start your own blog or have an idea of creating a one for a while. If so then you should know about WordPress platform and benefits of using WordPress for blogging.
WordPress is a platform for developing rock solid blogs. It made for an extremely customizable user interface. WordPress powers millions of blogs worldwide and even many big brands in the world use WordPress including CNN, PlayStation, New York Times Blogs, People Magazine etc.
Believe now you know why WorPress is so popular. Let me take your further and talk about more benefits of using WordPress for your blog.
Top 9 Reasons Why use WordPress for Your Blog
Benefit 1: WordPress is open source CMS
As an open source Content Management System (AKA CMS) it has the world website CMS share. According to w3techs WordPress is used by 28.5% of all the websites, and over take the content management system 's market share of 59.4%. WordPress is popular among the developers and its existing users including me like for its easy to use interface. This is the good reason it has turned as preferred blogging CMS, and why its users keep on increasing.
Benefit 2: WordPress is affordable
It will cost you a minimum of $1000 to create a custom-made CMS that do the similar functions of WordPress. so why wouldn't you save money with WordPress? WordPress is available to download and install for free from WordPress official website. Along WordPress plugins are also available for free at WordPress marketplace. These plugins are not only for a free but open source as well. Similar to WordPress source code you can edit them to fit your requirements.
Benefit 3: WordPress is flexible
Since WordPress is entirely open source, the entire source code is for to general public use. Which means you can use the code based on your requirements. Even more, plugins and themes (AKA templates) developed for the WordPress are too open source. Think about a world wide community supports to add more features to WordPress every day. Along you have many developers to work for your blog needs. So without a doubt, WordPress is powerful CMS for your blog with its nature of flexibility.
Benefit 4: WordPress is SEO friendly
Search engine giant Google loves WordPress since it is built in a way google bots can crawl and index the contents. If you like to get the advantage SEO and its organic traffic, WordPress is the way to go for your blog. Along, adding new content to your blog is simple. It is important to add content frequently for any blogs to attract an audience from the search engine. Adding relevant content on regular basis indicates to search engines that your blog is live and produces relevant to the audience.
Benefit 5: WordPress has Free, Cheap, Premium themes
Themes (AKA templates) are front end design for WordPress blogs and connects the CMS to the end user. While many good free WordPress themes available in the market, I have found that from $29 good premium themes are available. Most of these themes are don't need customizations.
Reason 6: WordPress plugins make a limitless solution
Plugins can be set up in the WordPress console with ease to add features that are not part of the core theme. If you need a particular function that is not built-in, there are many plugins available to improve WordPress' performance. For most of the on demand features there are plugins available for WordPress blog.
Benefit 7: WordPress is contributed by the worldwide community.
As the WordPress is open-source, there are many developers who contributes to making it better every day. You can see WordPress is actively grow with its worldwide community of developers and users. WordPress gets updates on regular basis, with new features, bug fixes, and security fixes. As the WordPress community is large WordPress developers are easily available to work on your blog to customise, update, etc. Also you don't need to depend on any one developer. In simple term you own your blog.
Benefit 8: WordPress is user-friendly
User-friendly is my  favourite about WordPress. You don't need to be technical savvy to know how to use WordPress. I usually say if you know how to use a computer and internet, you can easily work on  your WordPress blog. You don't need to be a web designer or developer to update your blog posts. That's the ultimate power and success behind the WordPress. Apart, WordPress provides a backend administrator interface which is easy to use and well structured. Features are designed logically, so it's easy to look up what you want. It may be adding/editing a page, blog post, images, managing users, etc. for your blog.
Benefit 9: WordPress is not just for blogging.
At early days, WordPress is for blogging and it is still the best solution to use for blogging. It has progressed significantly and has become a complete Content Management System to support blogs for any industry with its huge list of themes and plugins. Apart from a blog, WordPress powers all the key features for business sites, job boards, eCommerce, classified ads, booking, etc. with its themes and plugins available at marketplaces.
With the above mentioned benefits of WordPress, you will be confident to choose WordPress. If you have a words to share with me about the benefits of WordPress you can comments below.