---
6 Reasons Why WordPress is Better Than BlogSpot Platform?
Similar to you at my early days of blogging, I too faced challenges in choosing the best blogging platform for my blog. After the extensive research, I could see most of the popular blogs on the web runs wonWordPress and BlogSpot. BlogSpot and WordPress both offer free blogging platform which is a good way to start trying blogging. Certainly not the best choice for any pro blogger as both has its ownership limitations.
With the decade of blogging experience, I should say self-hosted WordPress blog is the best choice with its first and foremost features like Free to Download and One Click Install.
Let's see why I say so in detail.
WordPress VS BlogSpot Platforms
WordPress has all features of BlogSpot. So let's not talk about BlogSpot's high instead let me highlight why self-hosted WordPress blog is better than free BlogSpot blogging platform.
---
WordPress Holds the 59% of the CMS marketshare
---
Own Your Blog
Looking at ownership of your blog, WordPress is the best choice as you can handle the entire system of the blog. Wherein BlogSpot doesn't allow you to control the entire system of your blog. BlogSpot belongs to Google, in other words, Google owns your free blog account. You may lose your blog if BlogSpot stops the free service or implement restrictions.
Many bloggers report, spammers and competitors use spam flag feature to remove the blogs from BlogSpot. Try googling "my BlogSpot blog removed" in Google, you can take a handful of scenarios. So, If you are keen about ownership, then self-hosted WordPress blog is for you.
---
Search Engines Friendly
Free visitors from the search engine is the priority for every blogger. Comparing to WordPress and BlogSpot, WordPress platform is easy to optimize for search engines where in BlogSpot its restricted.
Let me list out the reasons why basic SEO with WordPress is out of the box
Flexibility in creating, managing SEO friendly URL's.
Manage Meta titles, descriptions, keywords and URL structure in a single window.
Built in right way for search engine spiders to crawl the website content easily.
Speed of the WordPress is optimized to address, which is one of SEO signal
Mobile friendly to fulfill the SEO signal
Stay top of the best practices of search engines
---
Plugins and Themes
WordPress will make your blogging life easier with plugins available in the marketplace. With its support forum and available WordPress developers, handling the technical part will be easy.
As of 2017 WordPress marketplace has 50,000+ plugins to extend WordPress experience
Along, WordPress has free and premium themes to choose for any industry. With its self-host feature, you will have freedom to customize the look and feel.
Though BlogSpot offers many themes, changing the look and feel are still a nightmare. I remember spending days of time to edit basic functions in my BlogSpot blog. I wish you not to face the tough days.
---
Branding
When talking self-hosted WordPress blog, you own the 100% of brand value. Trust score from your audience is high as you own your domain name, your blog, your design, your content.
Running your blog with BlogSpot will leave a low mark as its available for free. Spammers use the huge volume of blogSpots to practice blackhat SEO and run affiliate pages.
---
Advertisements
At any point of time making money from ads is a big deal for bloggers.
Self-hosted WordPress blog with private domain name has a higher chance of running ads network.
Most Ads Networks don't consider BlogSpot due to its quality guideline. Even Adsense, the popular ads network belongs to Google not considering accounts nowadays.
---
Marketplace Value for Your Blog
Limitations are high while sharing your BlogSpot blog contents on social websites. Stumbleupon, Reddit, etc. are the good example to consider.  Along, many marketplaces networks don't accept BlogSpot bloggers to participate in their marketplace.
Below are few examples to consider
Leading ads marketplace website  Buysellads.com don't allow BlogSpot bloggers.
Google's BlogSpots don't allow to resell or exchange value of your blog.
The hard side of the self-hosted WordPress blog is to learn the new WordPress platform. For any bloggers or writers with writing for web experience can easily learn to manage WordPress Blog with millions of tutorial available on the web.
Recommended Posts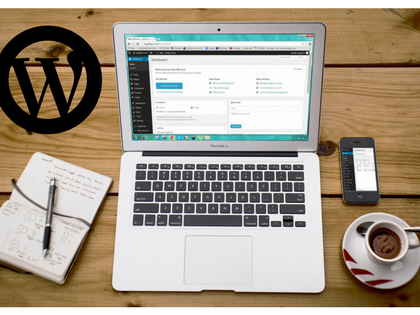 August 24, 2017